We're looking forward to the release of Scratch 3 that's planned for early 2019. Scratch 3 brings better extension support, and a more modern experience that plays nicely with phones and tablets
The Scratch 3 beta above works with all Martys young and old, but beware it is still very much in-development and will be rough around the edges and subject to change - so please do let us know if there are things we can improve! We'll be pushing the occasional update to our Marty extension until the it is stable and running well.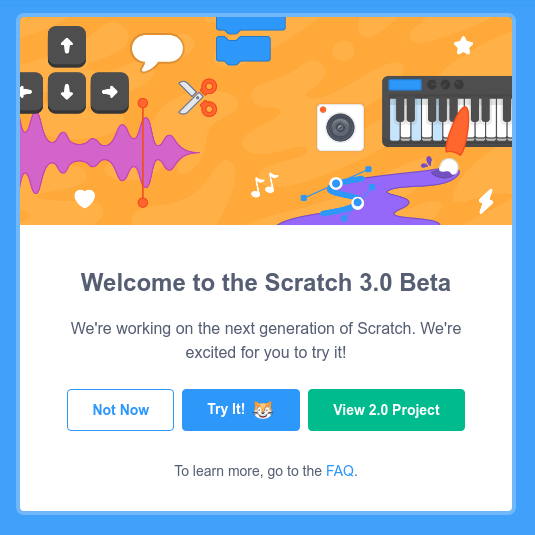 To get started, open up the Scratch 3 interface in a web browser (Internet Explorer is not supported).
Click Try It and then open the extension using the + button bottom left. You'll see the Marty extension come up, alongside a couple of others.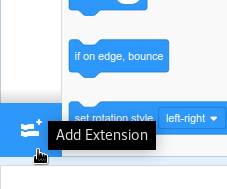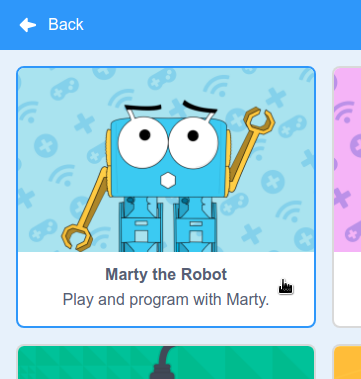 Click on the Marty the Robot extension to load it. Scratch will now scan your network for Martys and show a list of available robots.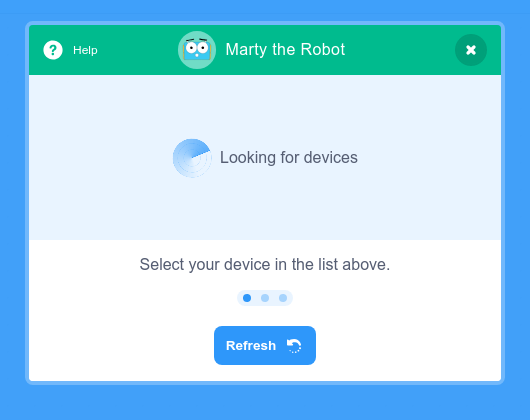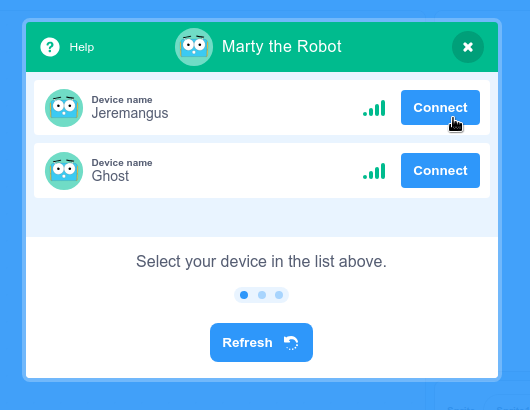 Click Connect. It'll look like it gets stuck trying to connect, but actually you're fine (Don't worry - we're working on fixing that!). Just click the cross in the top right to go back to the main Scratch 3 interface.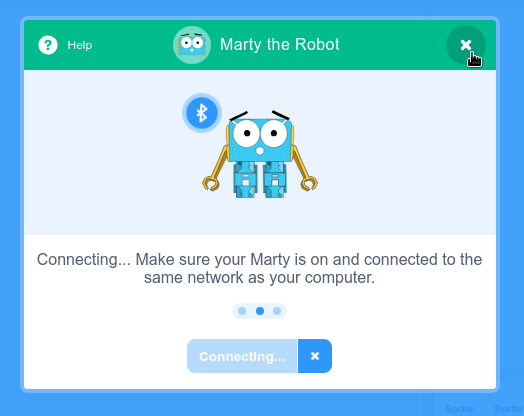 You'll see a bunch of Marty blocks have appeared at the bottom of the list - You can now use Scratch 3 in the same way as Scratch 2!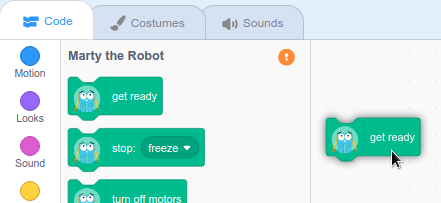 The source-code for our Scratch 3 extension is on GitHub:
We'd love to hear and see how you get on, so please do let us know below of via our usual support channels!
---
Update 2018-09-25

Blocking mode toggle has been introduced, mimmicking default Marty Scratch 2 behaviour