As Pride Month commences and the vibrant colors of Pride begin to flood our streets, classrooms, and newsfeeds, we wanted to take some time to pay tribute to a few of the many inspirational LGBTQ+ STEM icons who have made a huge impact through their inspirational discoveries and ideas.
Alan Turing (1912-1954):
Alan Turing, "the father of modern computer science", was a pioneering mathematician and data scientist, best known for his work developing the first modern computer, forming the basis for artificial intelligence and decoding the German Enigma machines during World War II.
Despite being credited with shortening the second World War by more than two years and saving around 14 million lives, he was sadly convicted for 'gross indecency' under historical legislation that outlawed homosexual acts.
Turing is an admired role model within the LGBTQ+ community and in 2013, he received a posthumous, under the "Alan Turing law". More recently, In 2021, Turing was featured as the face of The Bank of England's £50 note.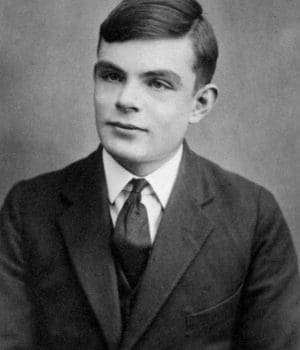 Lynn Conway (1938):
Lynn Conway is admired in both the LGBTQ+ community and the tech industry — and it's not hard to see why!
After studying physics at M.I.T, Conway began her career at IBM Research in New York. While employed by IBM, Conway made discoveries that are still used in modern computing today. Despite this, in 1968, she was fired after undergoing gender transitioning.
Conway refused to let this LGBTQ+ discrimination stop her! Conway went on to rebuild her career from scratch, completing important work for organizations including Memorex and DARPA.
Conway has used her experience to actively promote equal opportunities and employment protections for Transgender and Transexual workers. A true role model for the generations to follow!
Sara Josephine Baker (1873-1945):
Dr. Sara Josephine Baker, a 19th century public health pioneer, was the first woman to earn a doctorate in public health from New York University, paving the way for women in medicine.
With her pioneering work on preventative health care for children and the social context of disease, Baker helped save many lives and, in one year, Baker single-handedly reduced the infant mortality rate in New York by 39%.
Despite her achievements, Baker faced discrimination throughout her career. However, this only made her more determined to revolutionize the American health care system.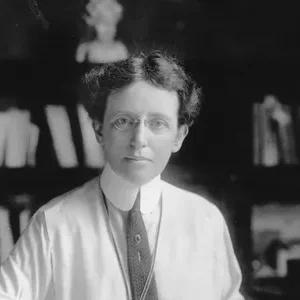 Mary Ann Horton (1955)
:
Mary Ann Horton, born as Mark, discovered from a young age that she was drawn to the world of technology. Horton is one of the founders and designers of Usenet and the internet. She is best known for writing the coding programme that is the forerunner to email attachments used around the world today.
As a woman of transgender experience, Horton worked tirelessly to improve transgender rights in the tech world and wider workplace. Whilst working at Lucent, she was a passionate founding member of EQUAL!, the LGBT employee community, where she managed to add transgender language to Lucent's EO policy. Lucent's anti-discrimination policy finally made it safe for her to come out and start going to work as Many Ann. Today, EQUAL! remains an active employee group and Horton's pioneering efforts have afforded current employees with many benefits and protections.
As a keen supporter for transgender rights, Horton was awarded the Trailblazer Outie award!
Ben Barres (1954-2017):
Ben Barres was a neurobiologist whose work focused mainly on the interactions between neurons and glial cells within the nervous system.
Barres was widely praised as a passionate scientist whose precision was matched only by his enthusiasm.  He was devoted to championing the cause of women in the sciences and worked relentlessly to improve the representation of women in all areas of science.
In 1997, Barres transitioned to live as a man, and in 2013, became the first openly transgendered member of the US National Academy of Sciences.
Of course, pride doesn't stop with June! Continue educating yourself about the LGBTQ+ STEM community:
500 Queer Scientists: A campaign for LGBTQ+ people working in STEM with the goal of opening doors and providing LGBTQ+ role models to the next STEM generation.
Pride in STEM: Ran by LGBTQIA+ scientists and engineers from around the world, Pride in STEM aim to showcase and support LGBTQIA+ people in STEM fields.