Scratch Day is a worldwide network of events to celebrate Scratch and this year it falls on the 11th May. So far, there are 676 events that have been registered to run all over the world! If you want to find out what events are happening near you, have a look here to check out what people are doing to celebrate!
The popular block-based programming language has been around since 2003, having started as a project in the MIT Media Lab to help make teaching kids to code fun and friendly. Today, Scratch has a huge community with their official website showing more than 40 million projects shared across 39 million users! You just need to click on the Explore button on the Scratch website to get an idea of the large number of projects available at your fingertips to browse, remix and learn from. If you're ever looking for some inspiration or ideas for your next Scratch project, this is definitely the section you should check out!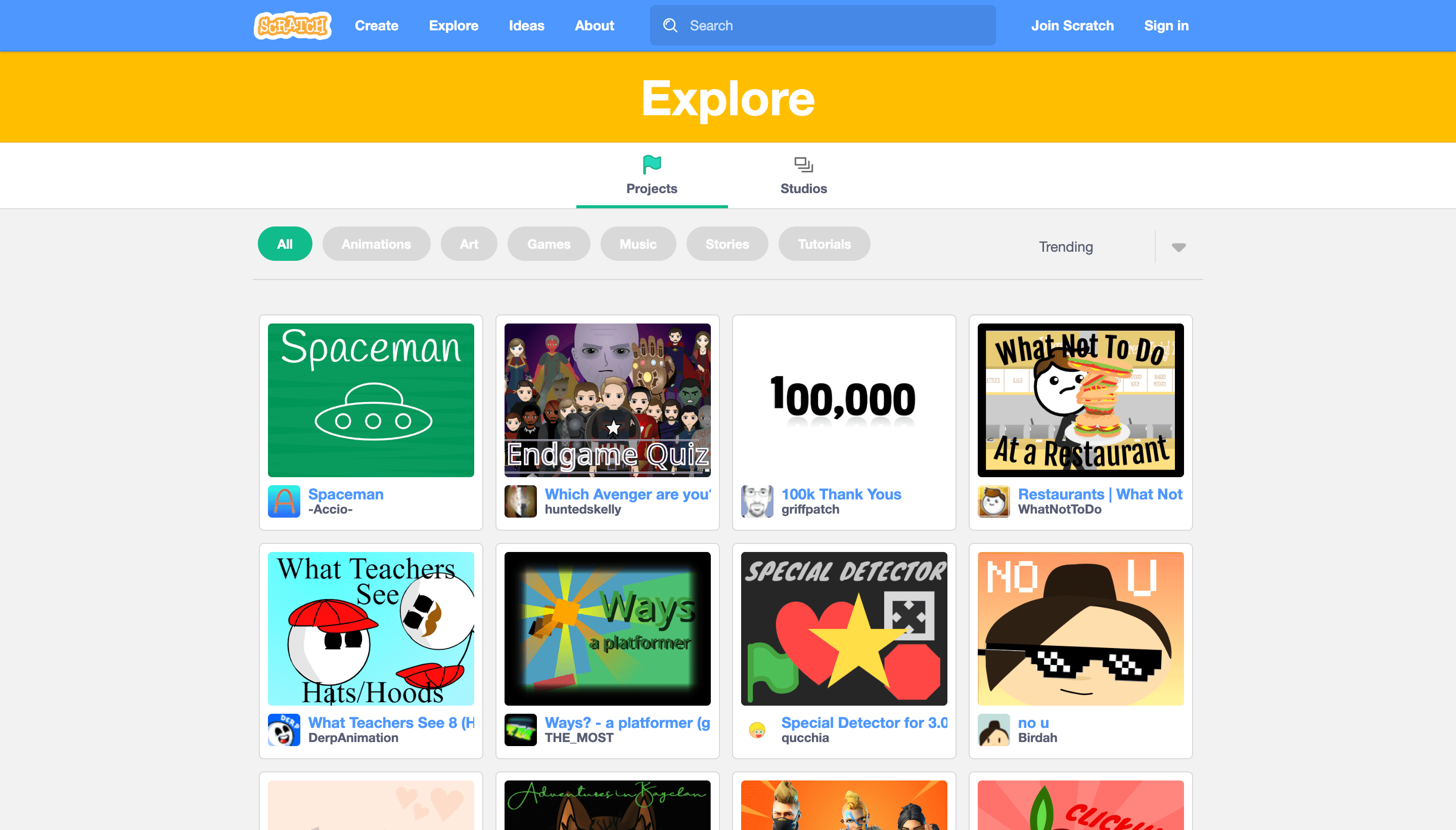 Don't worry if there isn't an event happening nearby that you can attend, you can still celebrate Scratch Day at home or with friends. You could even host and register your own Scratch Day event.
To celebrate Scratch and programming, we've put together our top 3 favourite Scratch projects for Marty that you can try out this weekend!
Marty has 9 servo motors in total and these are like muscles that move different joints – that's how Marty can move! But did you know that some of these sevo motors have special sensors so that when you push down on some of Marty's joints, Marty can sense that force? For example, if we raise Marty's arm and push down gently on the arm, we can program Marty to respond to that force on the arm to give someone a handshake!
Once you've got a basic handshake programmed, try extending it so that you and Marty have your own secret handshake! Check out our tutorial here!
With the introduction of Scratch 3, lots of extensions have been added to the platform including one for the BBC Micro:Bit. To use the Micro:Bit with Scratch there are a couple of things you have to do to install and set up, that you can find out here. Because of this additional link you need to set-up, tablets won't currently work with Scratch and the Micro:Bit, but laptops and PCs will be perfect.
Now that we have Scratch Link installed, we can add both the Micro:Bit and Marty as an extension to our Scratch 3 project. We can then program the Micro:Bit to become a controller for Marty and tell us useful things like how low Marty's battery is! You can do this too following this guide. Don't forget to extend it to do other things like dance or kick a football – maybe you could program a few Martys and have a Marty football game!
No robot would be complete without some sensors to help them navigate the world around them. Our final project for you to try out this weekend gives Marty a sense of touch by adding bump switches to help Marty navigate around obstacles or through a maze! We've got a quick tutorial on getting the bump switches attached that talks you through some useful small programs to get you started with the switches, but keep exploring with where else you might attach the bump switches or what you might use them to find or avoid!
Remember to share what you get up to this Scratch Day on social media using the hashtag #ScratchDay and don't forget to tag @RoboticalLtd and @scratch – we can't wait to see how you remix our projects and make them your own!
Happy Scratch Day!