In today's data-driven world, the ability to collect, analyze, and draw insights from data is a crucial skill. For students and learners in the field of coding and programming, understanding how to work with real-time sensor data and harness its potential is essential. Our new innovative sensor dashboard offers a game-changing solution that enhances the learning experience for aspiring coders, empowering users to explore, visualize, and interact with sensor data like never before. Here are some of the countless benefits of the sensor dashboard: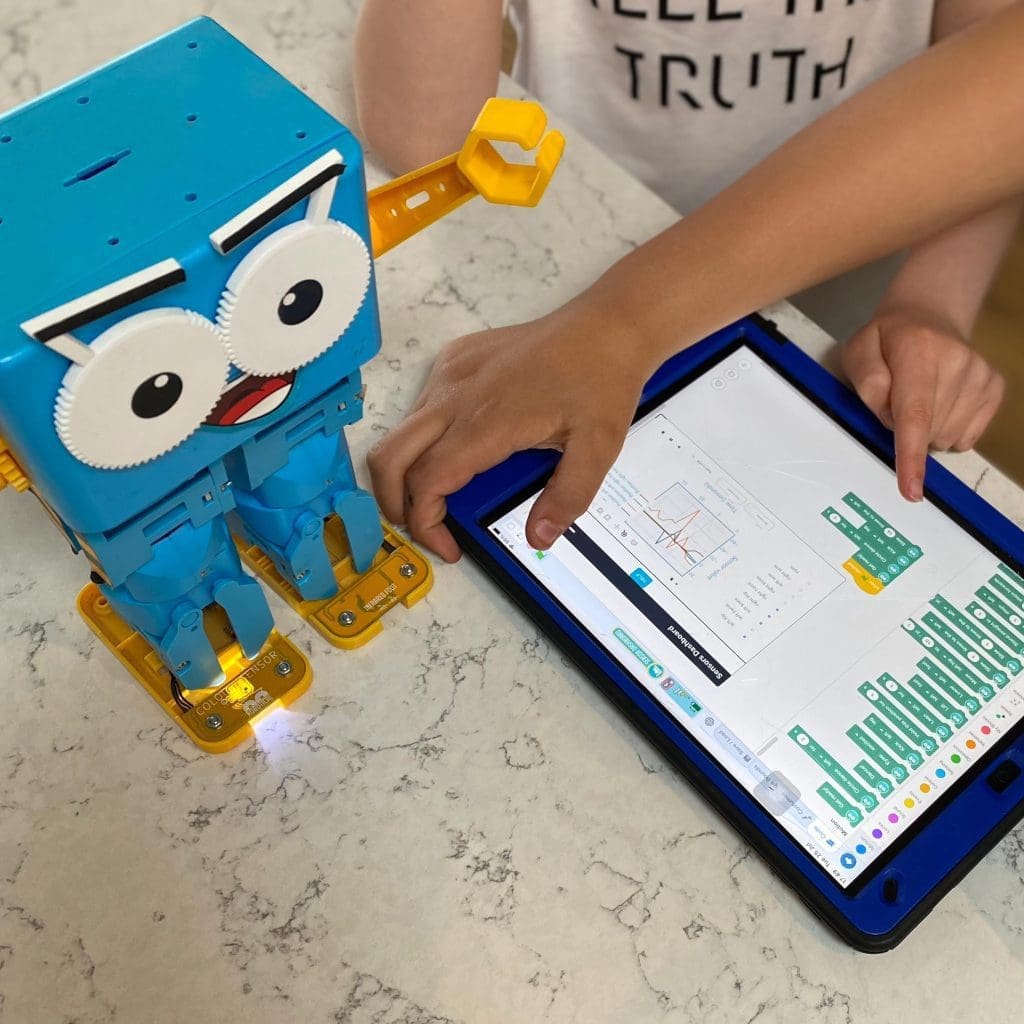 Data Visualization
The sensor dashboard provides students with a graphical representation of sensor data, enabling them to visualize trends and patterns with remarkable ease. This allows students to observe changing values over time, identify correlations, and uncover insights, empowering learners to interpret and draw meaningful conclusions from their code.
Experiential Learning and Exploration
Engaging in hands-on exploration is a powerful way to solidify understanding and foster a genuine passion for coding. Students can actively experiment with Marty's sensor data, adjusting settings, manipulating variables, and observing real-time changes. This experiential learning approach encourages curiosity, critical thinking, and hypothesis testing, cultivating a deeper engagement with coding concepts and empowering learners to become active problem solvers.
Problem Solving and Troubleshooting
The dashboard presents students with valuable opportunities to enhance their problem-solving and troubleshooting skills. As they work with sensor data, learners may encounter challenges or discrepancies that require investigation. By applying their coding knowledge, they can identify potential errors or unexpected results and take steps to rectify these issues. This iterative process enhances their analytical thinking and debugging abilities, equipping them with essential skills for success in coding and beyond.
Cross-Curricular Integration
Coding is not an isolated field but often intersects with other disciplines. The sensor dashboard enables cross-curricular learning, allowing students to collect sensor data and analyze it using multi-disciplinary concepts. This fosters a holistic understanding of how coding is applied in real-world contexts, bridging lessons from STEM and more. The result is a well-rounded learner with a broader perspective and the ability to tackle complex challenges.
Marty's sensor dashboard opens up a world of possibilities for students and learners in the realm of coding. By harnessing the power of data visualization, real-time monitoring, practical application of concepts, experiential learning, and cross-curricular integration, this innovative tool empowers aspiring coders to develop a deeper understanding of coding principles and apply them effectively.
From problem-solving and troubleshooting to collaboration and optimization, the sensor dashboard equips learners with the skills and mindset necessary to thrive in the dynamic world of coding.
For further information, check out our Marty's Sensor Dashboard User Guide!