Hey Guys!
I'm the most recent member of the Robotical team and will be posting a series of blog posts about my journey with my first Marty.
It's a right-of-passage at Robotical that every new recruit builds their own Marty. When I turned up on day one and saw a box containing a Marty on my desk I was so excited. I couldn't believe I was being paid to do this!
The first thing that struck me was how much care had been put into the instruction manuals. Each step was fully illustrated which made the process of assembling Marty much easier than I had imagined.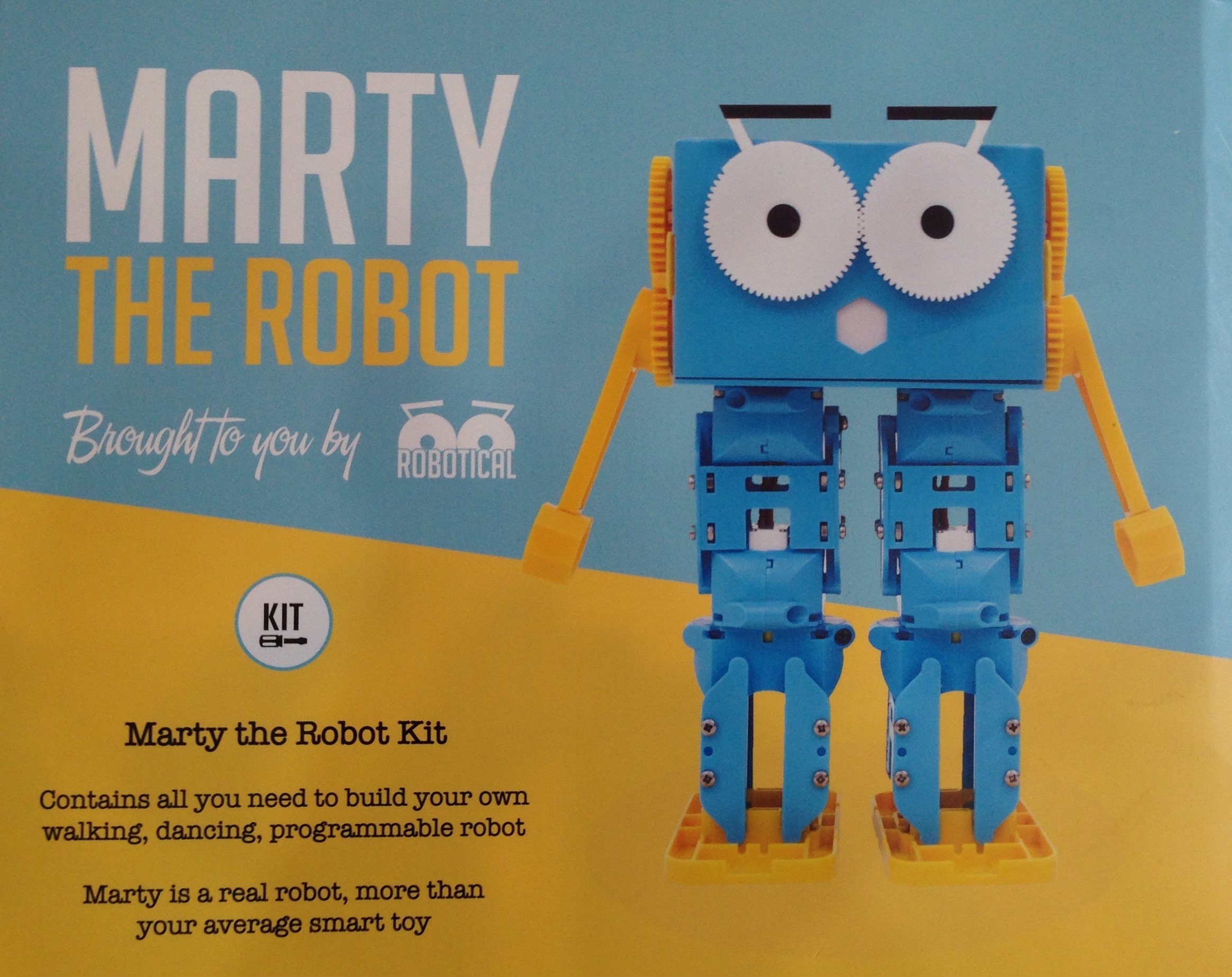 It was also great that absolutely EVERYTHING needed to construct Marty was included - I wish the same could be said for the flatpack furniture I got last week. After I'd opened the box I didn't need to leave my seat until a completed Marty had appeared.
Both the printed and online versions of the Marty Build instructions reference online videos to help as you go along. I sometimes struggle with imagining 2D images as 3D structures so these really helped.
Once I'd assembled my Marty it was time to get him get them connected to the network and calibrated. I also had to think of a name for them… a tricky decision that took longer than any other stage of the assembly process.
Calibrating Marty sounded complicated but was actually really simple. I used the phone app (available for both iOS and Android systems) but you can also use the web based wifi setup and calibration tools. The app interface, featuring a cartoon Marty, is great fun to use.
As soon as you finish the calibration you can start bringing your Marty to life using the remote control in the app. I'd assumed I'd need to write a program before I could interact with Marty so this was awesome. Watching him start up for the first time and start walking round was such a cool moment. Suddenly he no longer seemed like pieces of plastic, but a very cute, very small person… I can't wait to see what he is capable of!