April 2nd marks the start of National Robotics Week (RoboWeek)! An action-packed 9 days, perfect for inspiring the next generation of roboticists, programmers and other STEM professionals.
Why is Robotics Important?
In an increasingly technological world, there are many benefits that can be gained from introducing children to robotics and coding. From encouraging critical thinking and curiosity, to introducing novel skills and preparing children for the 21st century. Teaching robotics introduces children to complex subjects like programming and engineering; in a fun, imaginative and interactive way!
1. Get "Arty" and Color in Marty
RoboWeek is fun for learners of all ages! Empower younger learners to celebrate the field by colouring in their own robots! So grab some pens, get creative and check out our Marty the Robot colouring worksheet! And see how your learners can bring their very own robot to life!
Keep your bookworms happy and immerse your learners into the world of robotics through one of the many, fascinating robot-themed books!
Younger Years
Boy + Bot | Ame Dyckman
Robots, Robots Everywhere! | Sue Fliess
Robot Zot! | Jon Scieszka
The Robot Book | Heather Brown
Middle Years
Robot, Go Bot! | Dana Meachen Rau
Rabbit and Robot | Andrew A. Smith
Me and My Robot | Tracey West
Ungifted | Gordon Korman
Older Years
Robopocalypse | Daniel H. Wilson
Nothing Can Possibly Go Wrong | Prudence Shen
3. Get Coding with Marty the Robot Themed Lessons
Our ever-growing learning portal of fun and educational lessons and activities is ideal for children of all ages and abilities! Bring Marty the Robot to life using our screen-free coding activities, or if your learners are more advanced, then check out our lessons using text-based programming. A flexible learning platform, perfect for celebrating National Robotics Week!
Don't have a Marty the Robot? Don't worry! We also have fantastic Hour of Code and Scratch 3 Coding activities for learners!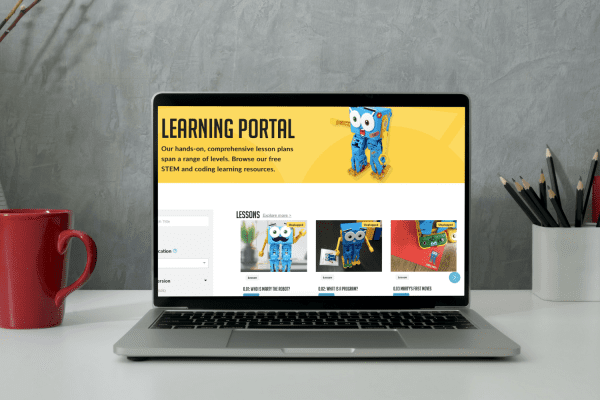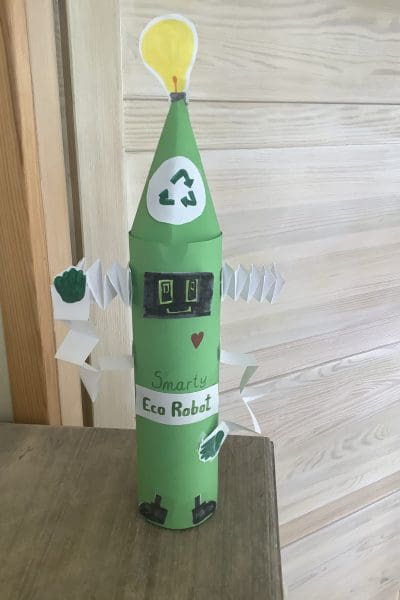 4. Design Your Own DIY Robot
Think outside the box and inspire learners to use their design thinking and imagination to build their very own robot! After all, creativity and problem solving are vital skills for any Roboticist.
Useful tools for building a DIY (up-cycled) robot:
Cardboard box
Cardboard pieces
Cardboard tubes
Aluminium foil
Plastic sheets
Pipe cleaners
So grab some boxes and get ready to transform everyday materials into masterpieces this National Robotics Week!
5. Bring Learning to Life with Marty's Jamboards
Initiate computational thinking in learners using Marty's Jamboards! Solve head-scratching riddles using the collaborative, digital "Marty's Keyboard Riddles" jamboard. Or grab a party hat and join the fun in "Marty's Party"!
Need more inspiration? The National Robotics Week official website lists numerous exciting RoboWeek resources: from trading cards to comic strips!
However you choose to celebrate, we wish you a wonderful, inspiring robotics week!