Recently, there has been a lot of evidence to suggest that learning coding has many benefits in different areas of the school curriculum. Especially when it comes to teaching mathematics. Coding helps learners build on many different skills such as problem solving, pattern recognition, problem decomposition and abstraction. Which means there is great potential to use Marty for teaching math concepts!
Research by Dianne Hobenshield Tepylo and Lisa Floyd, educational researchers, shows that there is great potential for mathematics learning in coding.
Here are just some areas that coding can help improve teaching and learning: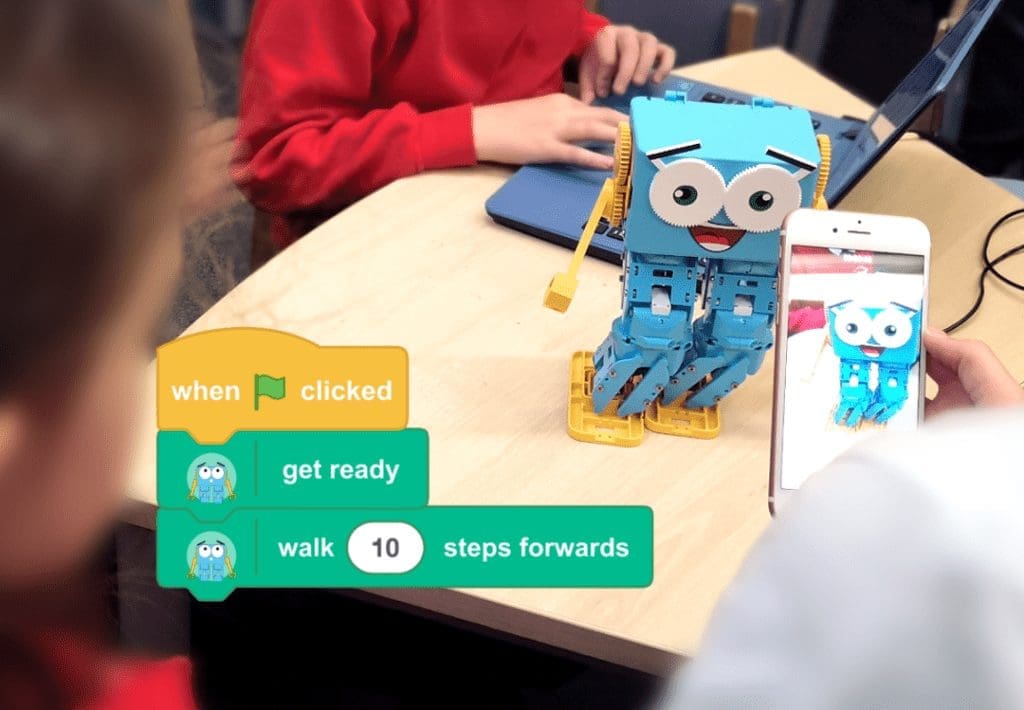 Coding helps students see connections by having them solve a challenge without using a specific command, and by having the students program a solution to the same problem in more than one way. When working with more abstract problems, students are given various choices within these problems to make sure that they stay interested and persistent with their workings – even when it becomes difficult!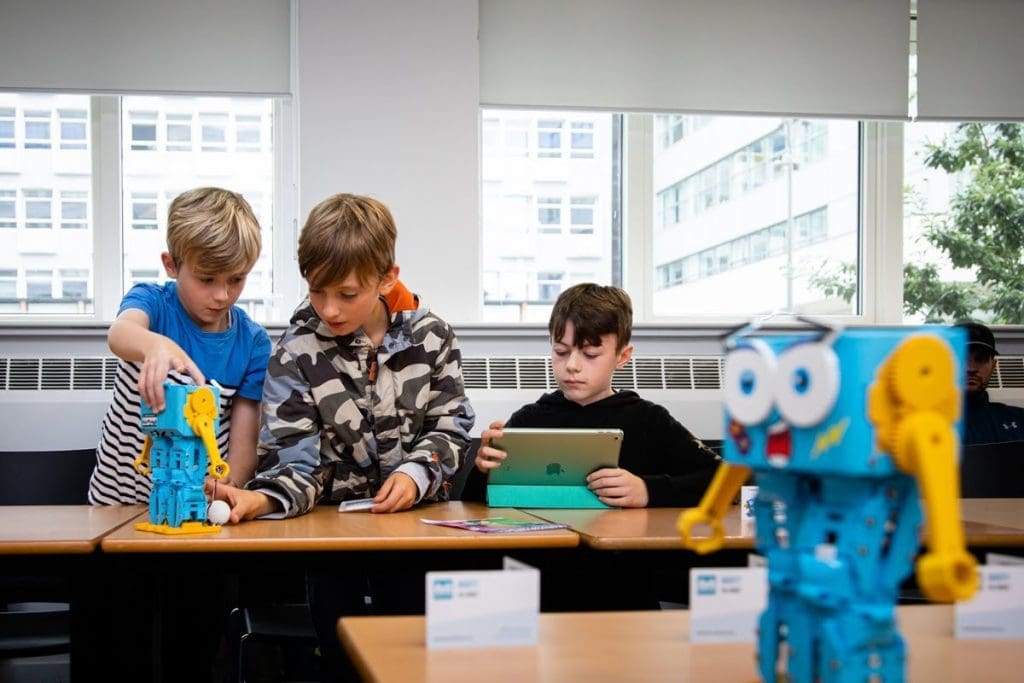 A lot of students have trouble making sense of remainders in context. For example, if one bus holds 38 soldiers and 1128 soldiers need a bus, how many buses are needed? Many students will fail to recognise that there will be an extra bus needed for the remaining 12 soldiers.
Within programming, commands act as tools that help focus attention on the meaningful use of remainders. As these programming statements are introduced, this helps assist students in learning the practicalities of mathematics.
One of the commands that is used in Python relates to modulus division, which is important when understanding the concept of place value. Methods of teaching around converting decimal numbers to binary numbers encourage learners to have a better understanding of place value within mathematics. Research suggests that using coding to compare different place value systems builds a stronger foundation in children understanding the theory.
Using these types of division commands to discuss the meanings of remainders and place value in context are just a couple of quick examples of mathematical learning that can be enhanced by learning to program.
By using rich problems, where students need specific programming commands that are naturally mathematical, and discussing the mathematics behind them, students can improve their understanding of math and programming concepts in an integrated fashion.
In many classrooms around the world, Marty is used to help bring core subjects and abstract concepts to life. Check out our math lessons on the Learning Portal and get in touch if you'd like more info.