Hey there! There's a new, better version of the Setup, Calibration and Troubleshooting Guide now available here:
Getting up and running
First things first, let's make sure Marty is switched on!
Marty's on/off switch is on the back, which is also where you can plug in your charging cable.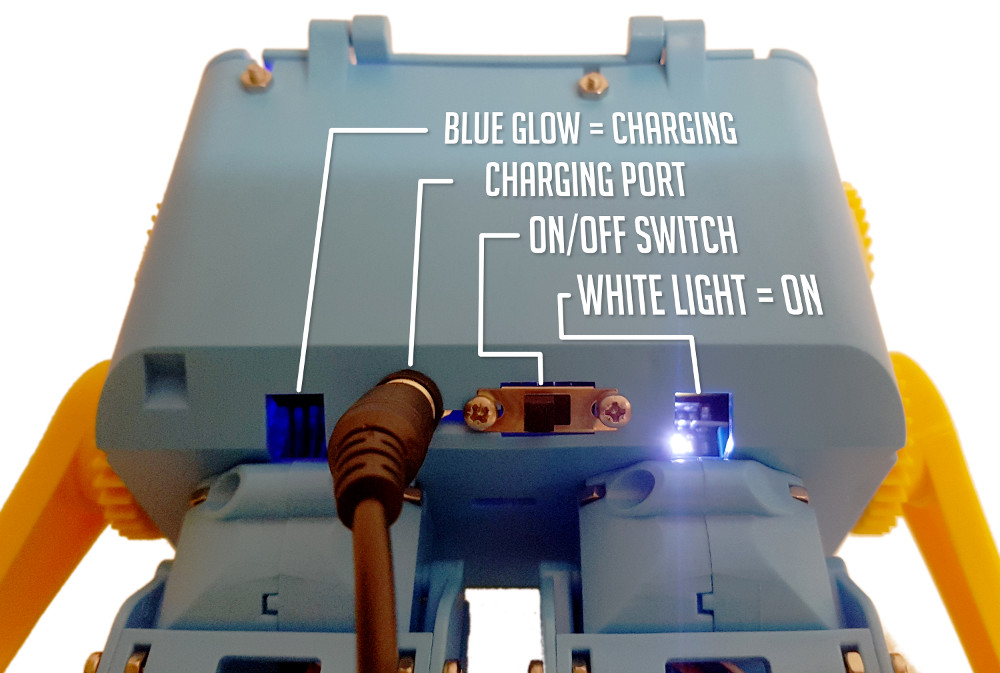 When Marty's turned on, a white LED will light up, as shown above.
Charging
The supplied charging cable can be plugged into pretty much any USB port to provide power to charge your Marty. It's quite a special cable as it increases the voltage from the USB's 5v up to the 9v input that Marty needs to charge his battery.
When Marty is charging, you'll see a blue glow from the left of the two holes in his base. When charging is complete, that light will turn off. Marty can be used while charging.
Next up:- Let's get Marty onto your WiFi!