First things First
Let's make sure Marty is switched on! Marty's on/off switch is on the back, which is also where you can plug in your charging cable: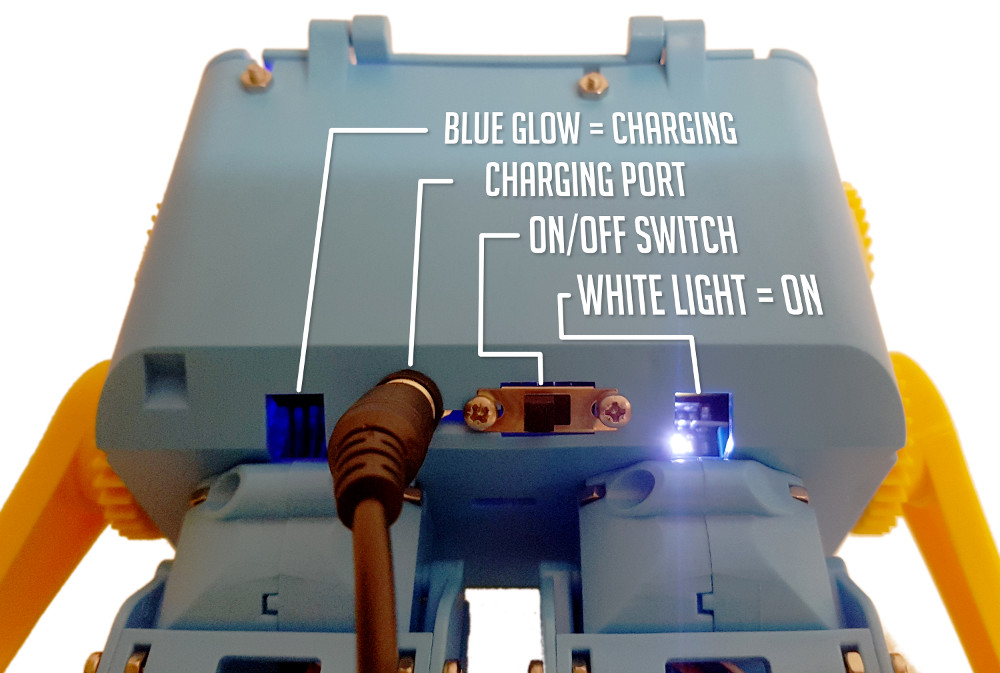 Marty Setup App
A brand-new Marty can be set up, connected to your WiFi and Calibrated using our app. This will only take a couple of minutes, and once you're done, you can use the built-in remote control to get Marty moving, and even give your Marty it's own name!
Once you're in the app, hit the green "Set Up Marty" card and follow the on-screen instructions.
If you can't or don't want to use the App, you can still get your Marty going by following through our old Online Calibration Guide and calibration tool, which can be found here.