First things First
Let's make sure Marty is switched on! Marty's on/off switch is on the back, which is also where you can plug in your charging cable: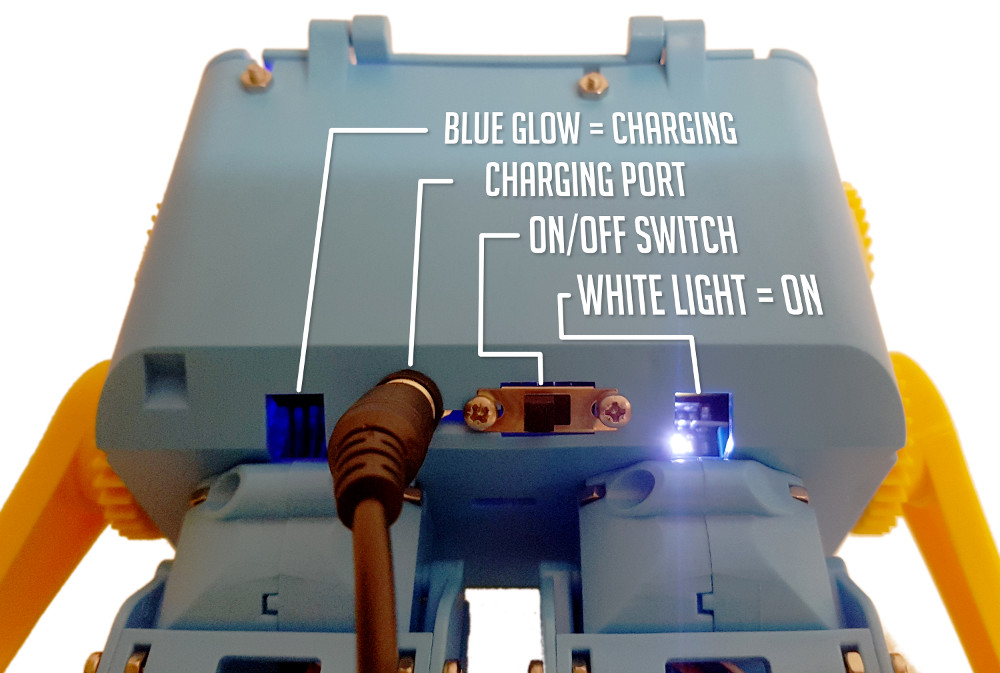 First Time Set Up
A brand-new Marty can be set up, connected to your WiFi and Calibrated using our app or through your browser. This will only take a couple of minutes, and once you're done, you can use the built-in remote control to get Marty moving, and even give your Marty it's own name!
Once you're in the app, select the green "Set Up Marty" card and follow the on-screen instructions.
If you can't or don't want to use the App, you can still get your Marty going by using our web based wifi setup and calibration tools. < WiFi Setup > < Calibration >