Imagine having someone standing in your corner, pushing you to reach new heights, giving you the tools to jump over any hurdles and inspiring you to learn and learn again.
Sounds great, right?
Well for many that supporting figure is found in teachers. By shaping young minds, expanding student's capabilities, and pushing learners' creativity, it is undeniable that teachers play one of the most important roles in society.
In the US alone, an estimated 3 million teachers work daily to educate K-12 students. 3 million individuals taking on so much yet asking little in return. And so, Teacher Appreciation Week, offers an opportunity to give back, say thanks and celebrate our classroom heros.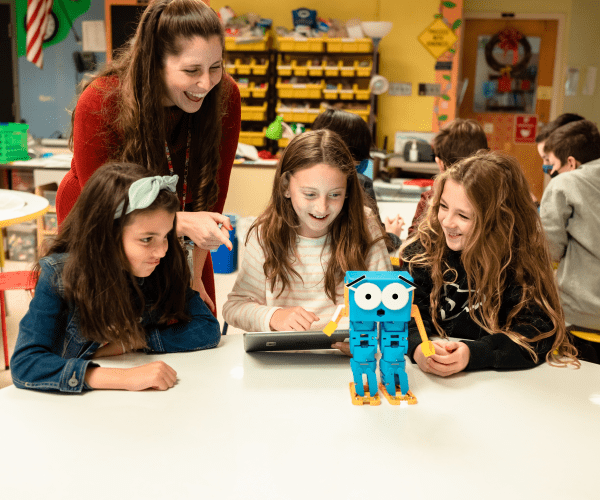 When is Teacher Appreciation Week 2022?
Teacher Appreciation Week is celebrated annually, during the first full week of May and in 2022, falls on the week of May 2–6, with National Teacher Day on Tuesday, May 3.
History of Teacher Appreciation Week
In 1944, Mattye White Woodridge, an Arkansas school teacher, wrote to politicians and educational professionals stressing the need for a day to appreciate teachers. Nearly a decade later, the idea was introduced to Congress by none other than Eleanor Roosevelt. In 1953, Roosevelt convinced Congress that a specific day, dedicated to recognizing teachers and their capabilities was necessary.
Despite the support, it took a long time to get the cogs rolling and 27 years later, after the National Education Association joined arms with school boards, it finally became an official national holiday, known as Teacher Appreciation Day. Originally celebrated on March 7, in 1984, the holiday was moved to the current date in May and a year later was transformed from a single day to an entire weeklong celebration!
10 ways to Celebrate
Brighten your teacher's day with a personalised thank you letter.
Put together a list of your favorite things that they have taught you.
Send your teacher a gift card for classroom supplies.
If you have permission, why not decorate your teacher's door with messages of support.
For those who are technologically savvy, try recording a thank you video for your teacher.
Coordinate with others to provide a bigger gift for your teacher.
Start or support online fundraisers and help raise extra money for classroom supplies that your teacher will need for the coming year.
Get crafty with a photo collage sharing the fun and guidance that you've received this past year.
Bring your teacher their favorite morning drink – a delicious way to start the day!
Draw a picture for your teacher. After all, "a picture is worth a thousand words".