Hello from all of us here at Robotical HQ!
We've been super busy working on production of the second big batch of Martys, and we've got some exciting new things to talk about this month…
New Mobile App for Marty
Check out our new app for Marty the Robot available today on Google Play as a βeta, which will be fully released in all its glory later this year, with an iOS App soon to follow.
The app works with Martys old and new, and makes first-time setup for Marty dead-simple. We've thrown in the remote control for Marty that we previously showed off here in the Forum, as well as a couple more features:
Run through 1st time setup, to get Marty on your WiFi and Calibrated
Scan for Marty on your network (for use with Scratch, MartyPy, etc.)
Remote Control Marty from your phone or tablet over WiFi
For now, you can get the app as an open beta; It's a little rough around the edges with a few missing graphics and styles here and there, though we're keen to get feedback on the app, so please get in touch and let us know how you get on with it, any issues you may find with it - you can let us know what you think through the comments at the bottom of the page or the Google Play Store.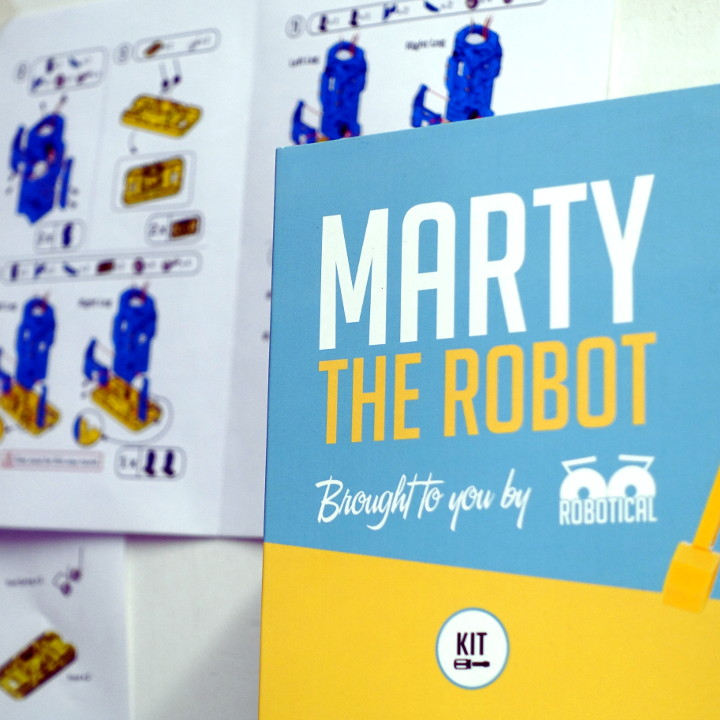 Production Update
With shipping drawing closer, the production run of Martys is going well. We're still expecting to be ready towards the end of this year, and we are confident that it will not be long until those that are waiting have their robots.
Since we last wrote in October we've taken delivery of the packaging, nuts and bolts. The plastics are being moulded as I write; The Control Boards (Ricks) should finished by the fab house this week and in the mail to us shortly; The Lithium batteries are currently slowing us down, with an apparent shortage of cells meaning our supplier has pushed their delivery date back - we're trying to work around this to get the robots ready as soon as possible.
There are still some Martys available in this batch, though they're selling quickly so buy now to avoid the disappointment of missing out and having to wait longer!
We've made improvements to the plastic parts that make up Marty, to make the Robot a little easier to assemble. We're really happy how the parts have turned out so far, alongside the plastics changes, we've overhauled the packaging and the printed instructions to make them clearer and easier to follow, and the new packaging is more compact, giving Marty a bit more protection in transit. It's also a better box for carrying around an assembed Marty!
Distributors & Education Program
We're looking to get Marty out to Distributors all over the world, and we'll be providing more details on some of our new partners soon. We're also very much interested in talking to people interested in distribution, see our Distributors Page.
Our Education program is also ramping up in anticipation for completion of the next batch – there'll be more info on the Education front soon. If you're interested in helping us develop awesome learning materials for Robotics, Coding and Marty then please get in touch with us, we'd love to hear from you!
We'll be making noises on Twitter @RoboticalLtd, Instagram and Facebook, follow us for further production updates.
We can't wait to get a whole new set of Robots out into the world and see what you can do with them!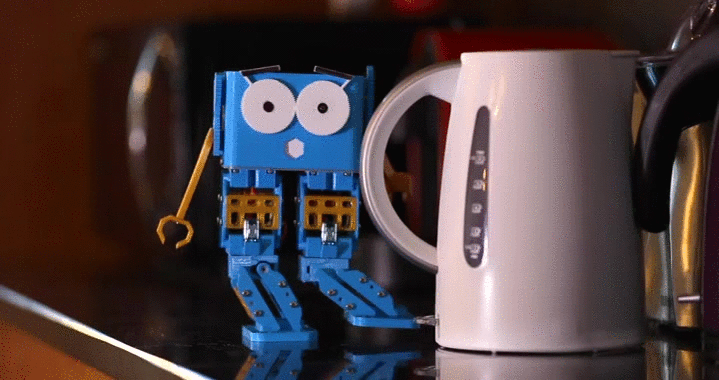 - The Team at Robotical
Google Play and the Google Play logo are trademarks of Google LLC. Apple and the Apple logo are trademarks of Apple Inc., registered in the U.S. and other countries. App Store is a service mark of Apple Inc., registered in the U.S. and other countries.